Two things about this post:
1. For the past couple of days I've decided to shoot only with my 10-22mm lens.
2. For the past couple of days I've spent almost 7 hours a day in a dark room looking at photos. The reason: College Pictures of the Year. It is a contest for college photographers and not only do I have entries, but I am also volunteering my time as a blog/web/audio assistant. To check out what has been going on, who's been winning and other things check it out at
CPOY
.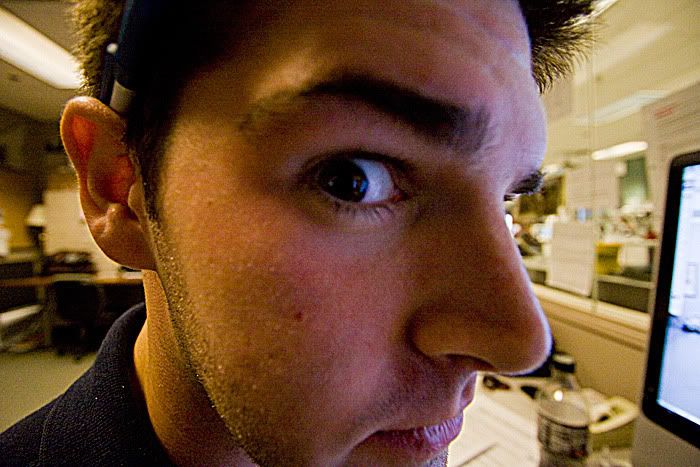 This is Matt. He has large eyes.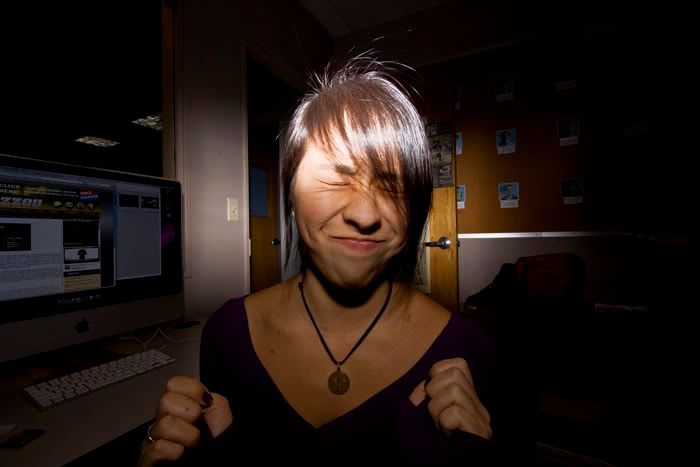 This is Chris. She is scared of what I do.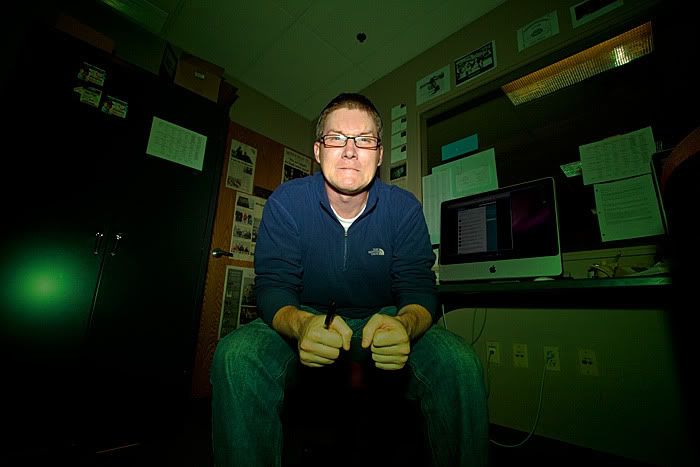 This is the Josh, otherwise known as the Hulk (from here on out, that is).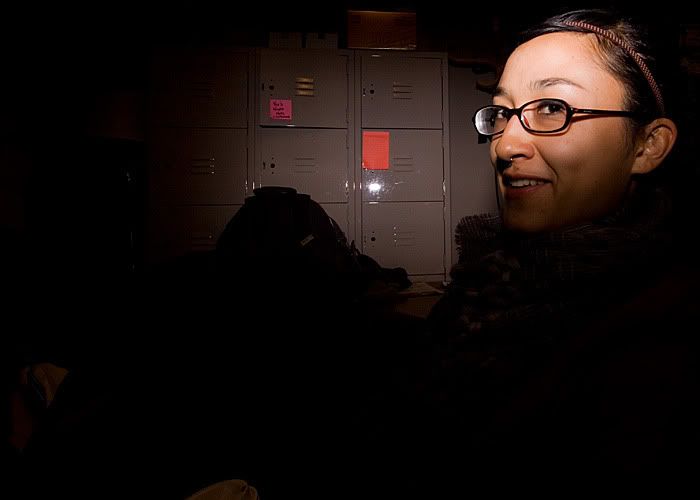 This is Mito after a sneak attack. She considered it very ninja-like.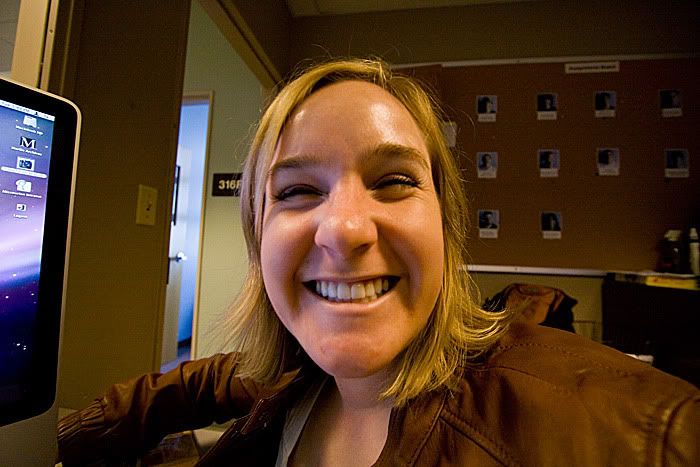 This is Chelsea. She smiles a lot and likes to photograph head balls at soccer games.